Friday, October 28th, 2022
Period 2
Ms. Kelso's Civics class will be researching for their debate assignment.
A great resource is Canadian Points of View Reference Centre .
Like other great databases, this is found in the Virtual Library, using the FIND tile, selecting your grade range (9-12), and Resource type (databases).
Use this handy cheat sheet to help your search.
BOOLEAN-CHEAT-SHEET

Period 4
Welcome back to the Library scholars!
Today, we're welcoming Ms. Muzzi's Grade 11/12 Drama class to the Library.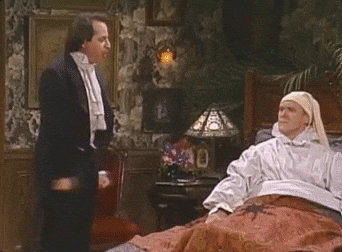 Ms. Muzzi wants you to find theatre reviews of current plays, which can be tricky.
Do we really need to know what a random person on TikTok thinks about The Shark is Broken? Probably not.
What you need are real reviews, ideally from people who know what they're talking about.
So, with that, I've gathered a collection of websites that should really help.
---
Toronto Specific Sites
Now Toronto
This biweekly publication is a Toronto institution, and its theatre reviews have been a part of their work since being founded in 1981. You'll be able to read theatre reviews of plays (small and large) from their resident critics. Free and topical, it's a great source.
Stage-Door
The "oldest theatre review website in Ontario was founded in 1994 to cover all theatre-related news in southwestern Ontario". Their goal is to "chronicle the wealth of theatre in the province through news, reviews and production listings." They have archived reviews and they are written professionally with an eye to proper critiquing standards.
International Sites
Broadway World
Featuring reviews of plays on Broadway and in countries all over the world, including Canada, Broadway World provides a list of abstracts of full reviews are featured with links to the full review.
In some cases, it'll bring to a Paywall end (Like the NYT or WSJ) but in other cases, you can access the full review (I.e., Variety, New York Stage Review, etc.,). For example, click HERE for a collection of reviews about The Piano Lesson.

New York Theatre Guide
Discover more about Broadway shows playing right now and find out more about Broadway theatre in New York City. New York Theatre Guide employs multiple critics to cover a wide range of Broadway shows in order to ensure a diversity of opinion. Scroll through recent and past Broadway show reviews from New York Theatre Guide below.I can't imagine it'd take more than 10 minutes to show them how to access those sites and they'd have the rest of class to get to the nitty-gritty.